District Wide Broadcast Message
Welcome to Diegueño Middle School
---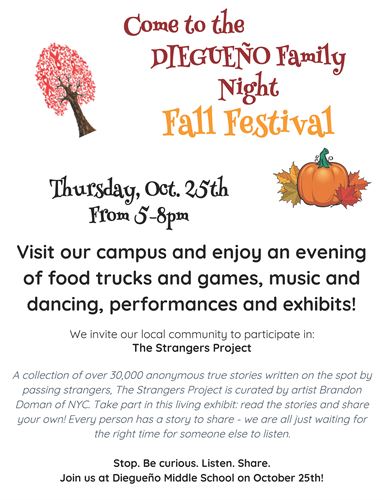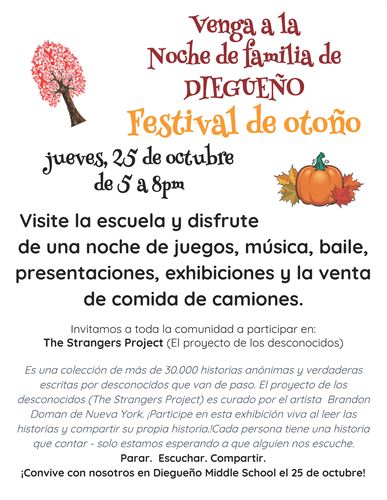 Mrs. Coy has another author visiting on Monday,October 22nd, periods 1-3. Many classes will be attending. Adults and siblings are Welcome! But, if you would like to attend, would you please email her for a reservation? robin.coy@sduhsd.net.
Books purchased at the event will be signed. You, or your student, do not need to be present to have a book signed. Just send in the Pre-order Form to Mrs. Coy. This book makes a great gift and can be signed. If it is a "secret" send payment and the order form in an envelope and leave it with Missy in the front office. Mrs. Coy will make sure you get the book. Thank you so much for supporting Reading at Diegueño!
Next Generation Science Standards (NGSS) Parent Information Night -
SDUHSD invites all middle school families to learn about our NGSS transition at one of the presentations coming in October. Please see
Information

flyer, Spanish flyer
for more details.
STEP IT UP

- Diegueño's ASB online donation program.
Please click for more information.
What's New
Release of NEW Aeries Mobile App:
Aeries has released a new mobile app for parents and students to access grades, class summaries, attendance, contacts, demographics and other information in a concise, mobile-friendly format.
Please visit the below link for more information: